Flickake is self-hosted video library app like Netflix, written in Rails5 and Vue.js2. (The name, Flickake is the same sound as the Japanese word Furikake, there is no deep meaning)
Compare to Streama, It's simple and lightweight, suitable for an alternative to the library managed by file server.
https://github.com/juntaki/flickake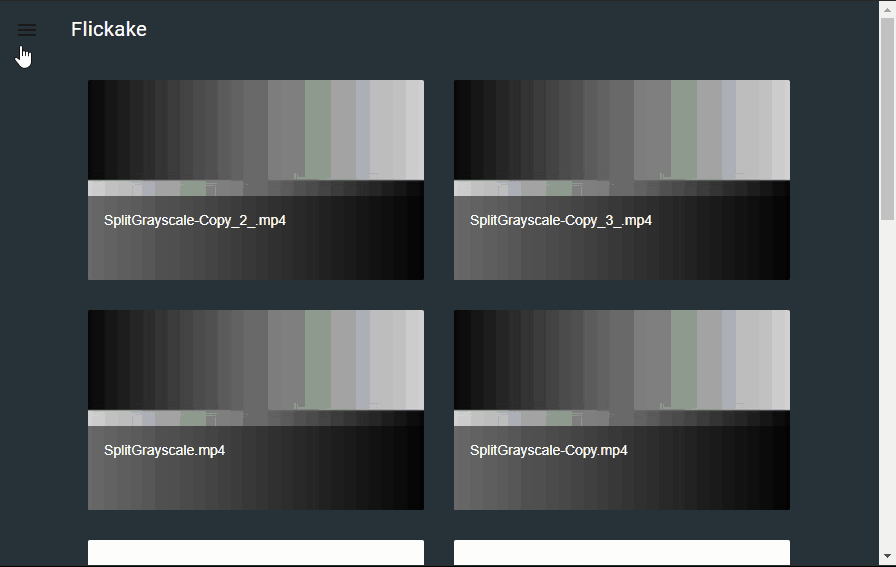 How to use
Deploy
Deploy with Docker. The setting only specifies the directory path where the mp4 file is located. You do not need to set the log if you do not need it. In addition, please change the port number as you like.
After starting up, access to http://hostname:3000/
docker pull juntaki/flickake
docker run -d --name=flickake -p 3000:3000 \
 -e SECRET_KEY_BASE=YOUR_SECRET \
 -v /path/to/movie_library:/app/files juntaki/flickake \
 -v /path/to/log:/app/log

Scan library
You can press "Scan" from the navigation bar or periodically execute the following command.
docker exec flickake rails movies:scan